2018 Statewide Conference
Georgia Clinical & Translational Science Conference

Thursday, February 22, 2018
Noon-7:00 p.m.
Friday, February 23, 2018
8:00 a.m.-4:00 p.m.

Chateau Elan
100 Rue Charlemagne
Braselton, GA 30517
Overview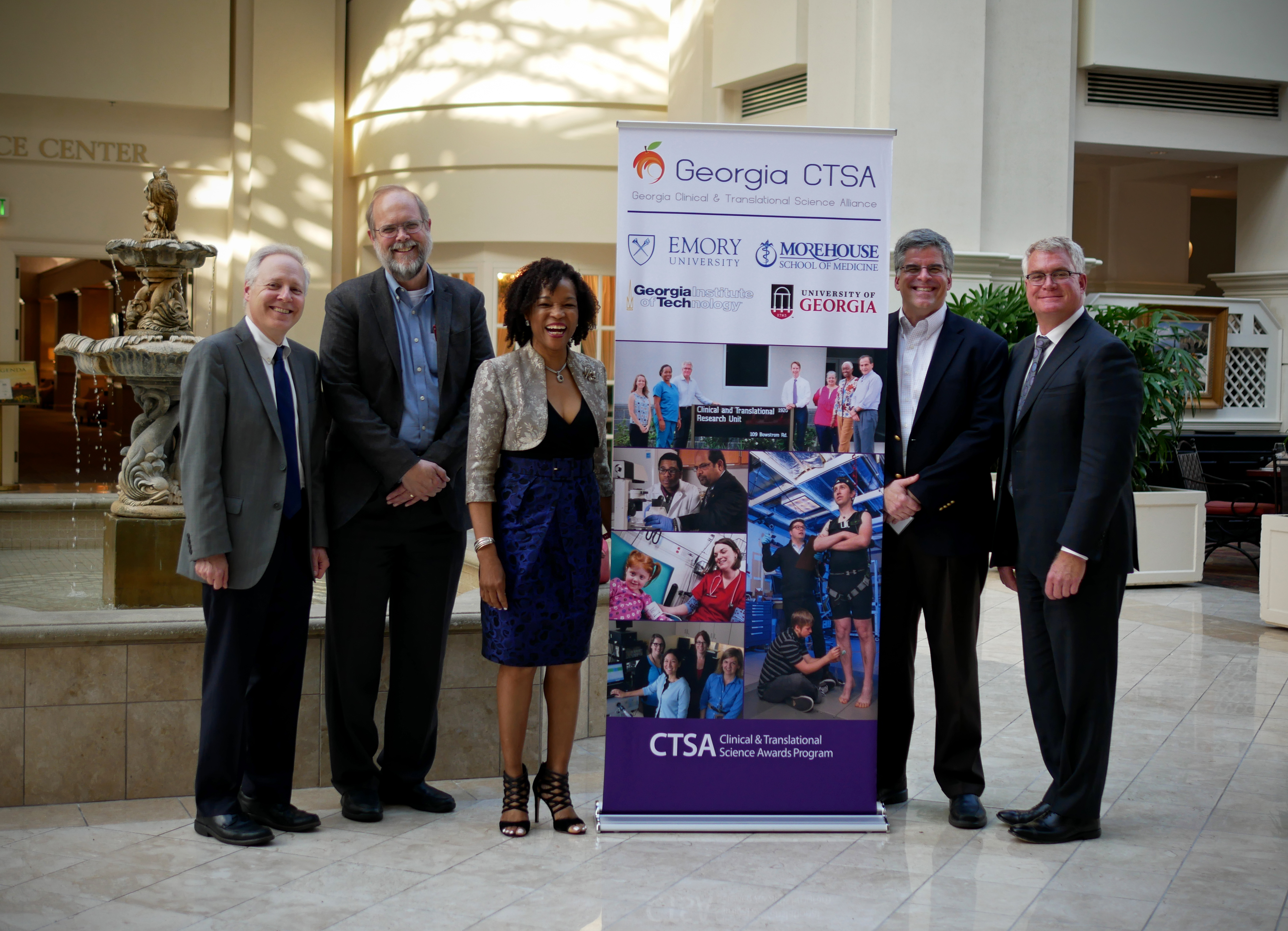 Day One: Attendees learned more about the Georgia CTSA services and ways the alliance accelerates clinical and translational science in Georgia and beyond. Georgia CTSA education, clinical research support, collaboration and coordination, community engagement, evaluation and quality, expert assistance, and pilot grant services presented, with a focused session on translation services and an evening networking reception.
Day Two: Clinical and translational science advances within the state of Georgia were showcased through abstract and poster presentations, a KL2 panel discussion, and dynamic keynote speakers.
Objectives:
1. Describe how the Georgia CTSA can support your research and increase grant funding

2. Network with national leaders and NIH staff in translational science and education

3. Share research with others and develop new collaborations
Featured Session: February 22
Director of Strategic Alliances, Office of Strategic Alliances
National Center for Advancing Translational Sciences
National Institutes of Health
Program Director, Division of Clinical Innovation
National Center for Advancing Translational Sciences
National Institutes of Health
Securing Seed Funding: Support for Biotech Entrepreneurs and Researchers
Advancing Medicine Together: Translational Symbiosis between Academia and Startups

Keynote Speakers: February 23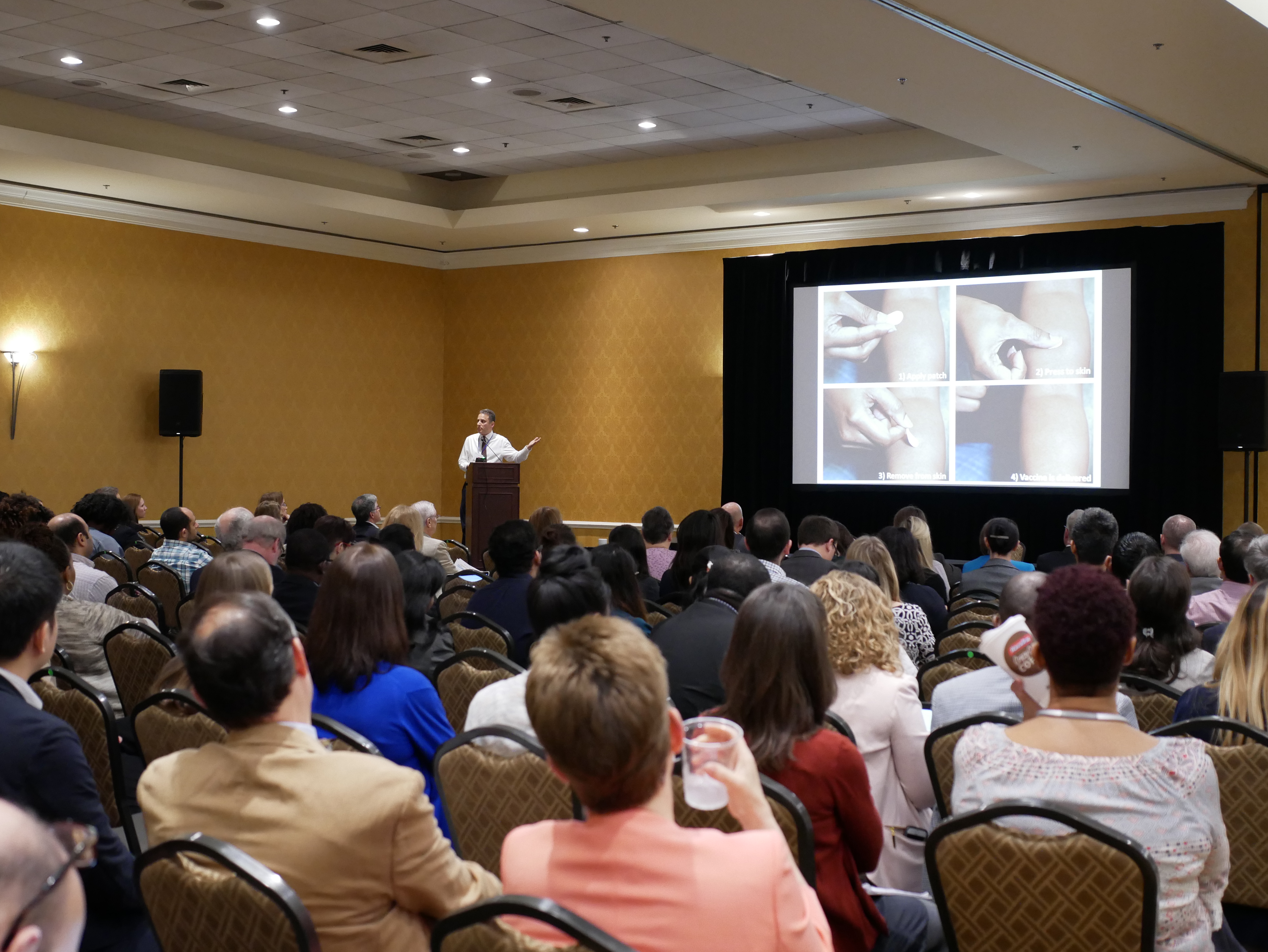 Nadine Rouphael, MD

Associate Professor of Medicine, Division of Infectious Diseases
Emory University

Regents' Professor and J. Erskine Love Jr. Chair in Chemical & Biomolecular Engineering
Director of the Center for Drug Design, Development and Delivery
Georgia Institute of Technology
Influenza vaccination by microneedle patch: results from a phase 1 clinical trial
Could influenza vaccination by microneedle patch improve vaccine efficacy and uptake? Rouphael and Prausnitz will present findings from a translational study culminating in a phase 1 clinical trial to show how microneedle patch vaccination can increase vaccine immunogenicity and enable increased access to influenza vaccination, in part through self-administration of the vaccine.
Professor of Medicine
Director, Cardiovascular Research Institute
Morehouse School of Medicine
The Significance of Resilience in Translational Research
Call for Abstracts-closed
Abstract submission is now open. The deadline for submission is January 8, 2018.
The goal of the 2018 Georgia Clinical & Translational Science Conference is to bring together researchers from across the state to present the best new clinical and translational research and build collaborative relationships.
Clinical and/or translational researchers working in the state of Georgia are invited to submit an abstract.
Please register for the conference prior to abstract submission.
Submit
Discovery News
Discovery
Nov
29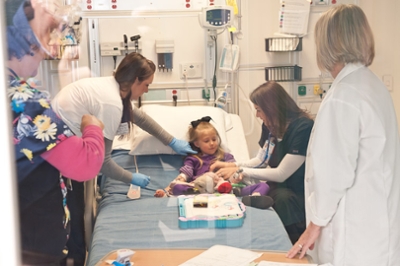 Discovery
Jul
26