Clinical and Translational Research Home for Georgia and Scientific Advances
From 2007 through 2016, this partnership has developed a Georgia "home" for clinical and translational research and has directly supported or contributed to 1,322 investigators; over 1,073 clinical interaction site projects and 270 pilot projects in 285 research areas; 386 federal (PHS) grants; 227 current or graduated MSCR, KL, or TL scholars and over 24 other active trainees. Direct support has also contributed to over 1,970 scientific publications.
Georgia CTSA's most recent direct support of breakthroughs in cutting-edge clinical and translational research:
Community
Discovery
Training
Pilot Awards
The Pilot Grants program has funded 269 grants thus far using $11.3 million in funding and 68 independent review cycles. The awards are divided between senior and junior PI investigators, and are distributed across all CTSA partner institutions, spanning a spectrum of translational research topics.
In collaboration with the Pilot Grants program, the Research Technologies program reviewed hundreds of applications in 12 independent cycles of request for applications, leading to the award of 23 pilot grants. The amount of each award ranged from $5,000 to $150,000, with the sum of funds totaling over $700,000. Awardees submitted seven extramural grant applications based on preliminary data derived from Research Technologies pilot grant support and five of these were funded, totaling $1.4 million.
Clinical Research Sites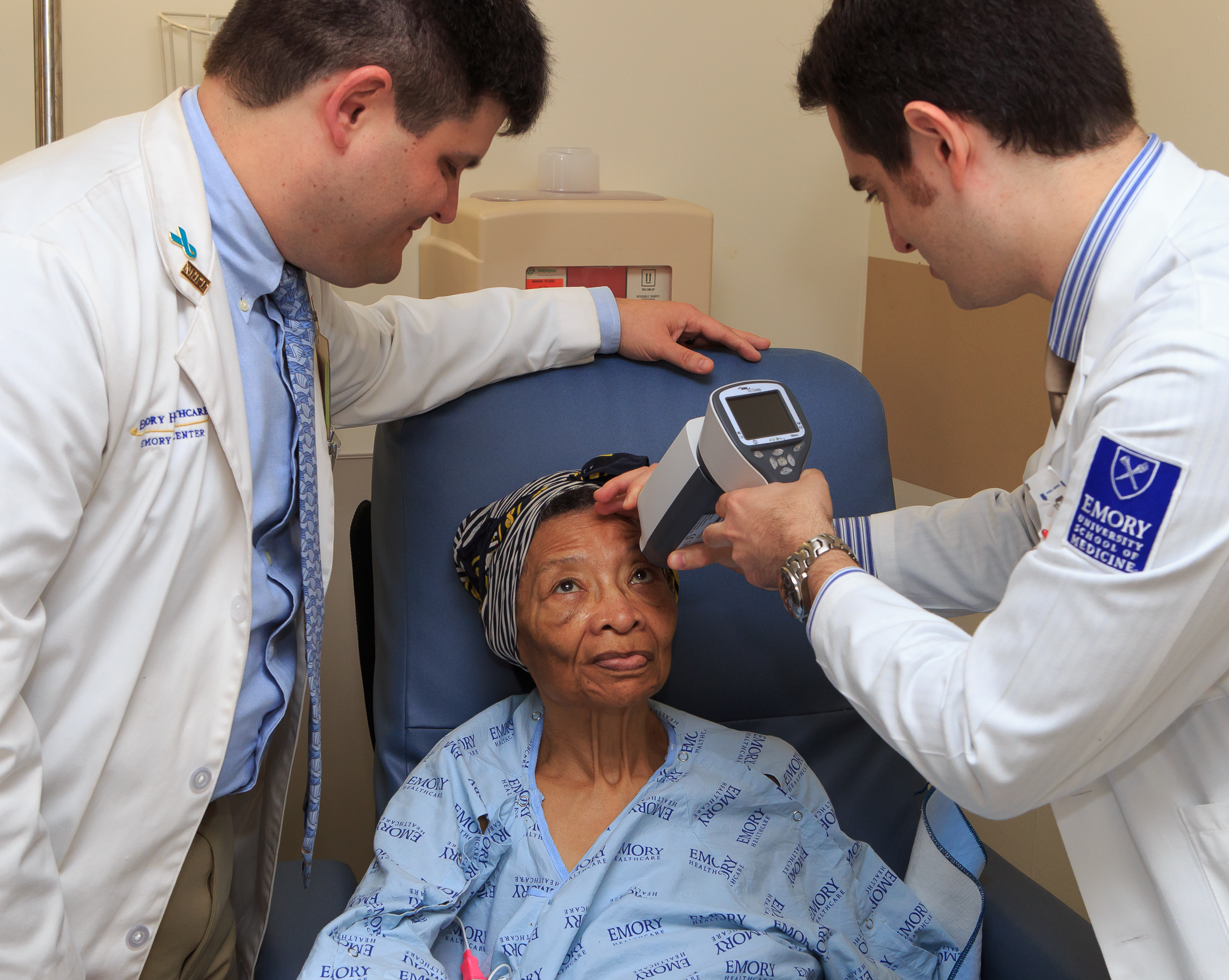 Georgia CTSA Clinical Research Centers (GCRCs) protocols continue to grow and establish sites beyond metro Atlanta with the addition of the University of Georgia Clinical & Translational Research Unit located in Athens, GA. The addition of the University of Georgia as a partner with Georgia CTSA will enable the GCRCs to increase our reach throughout the state. The GCRCs enhanced the efficiency of the scientific review of research protocols, reducing the average time from submission to approval from 43 days to 19 days, while simultaneously improving the methods for biostatistical and safety review of all human subjects research protocols. In 2016, the GCRCs developed a new Phlebotomy Training Course open to interested staff at Emory University and Emory Healthcare and continues to host the annual Clinical Practice of Human Subjects in Research seminar open to clinical professionals from all Georgia CTSA partner institutions. GCRCs nurses continue to participate in the preceptorship of nursing students in Emory's Nell Hodgson Woodruff School of Nursing's accelerated BSN program. CR-Assist, the GCRCs/Informatics-developed, web-based participant scheduling and tracking system received national attention from the CTSA Consortium and is now in use at the University of Chicago Institute for Translational Medicine Clinical Research Center. Collaboration with Winship Cancer Institute (WCI) is strengthened by regular nursing support provided to the WCI Phase 1 Unit. GCRCs nurses also travel off-site to support more projects at the Emory Genetics Center and the Atlanta VA Medical Center. Finally, the GCRCs and Pediatrics program are working to increase support for outpatient protocols conducted at the Emory-Children's Center.
Education & Training
Dawn Comeau, PhD, MPH, research associate professor, Emory Rollins School of Public Health Department of Behavioral Science and Health Education, and the Research Education program evaluator, along with Georgia CTSA colleagues published a paper entitled, "Improving clinical and translational research training: a qualitative evaluation of the Atlanta Clinical & Translational Science Institute KL2-mentored research scholars program" in the
Journal of Investigative Medicine
. The paper highlights the impact of the Georgia CTSA KL2 program on career development of junior faculty at partner institutions.
The Research Education Program scaled up formal mentor training for senior mentors of CTSA-supported trainees as well as for junior faculty and CTSA trainees in the Master of Science in Clinical Research (MSCR) and Certificate Program in Translational Research (CPTR) programs. The training workshops are based on curriculum from the National Research mentoring network (NRMN) funded by the NIH, and include training on the latest topics such as effective communication, fostering independence, equity and inclusion, and professional development. Participants reported that the training provides new approaches for promoting excellence in their trainees, new methods for handling challenging mentorship situations, and ideas on how to structure and evaluate mentoring relationships in the future. The modules can lead to time-saving and more efficient and effective relationships.
Pamela Bhatti, PhD, Research Education former KL2 scholar and current member of the Research Education Executive Committee, partners with Georgia Tech Venture Lab to lead CTSA investigators and trainees, as well as Centers for Disease Control & Prevention staff, through a process of customer/stakeholder discovery and business model generation. This evidence-based training methodology is guided by the National Science Foundation (NSF) I-Corps Program and the National Cancer Institute. Learn more about NIH ICorps | NSF ICorps
Three recent graduates of the KL2 program received NIH grants as a Principal Investigator:
Lucas McKay, PhD, MSCR, assistant professor of biomedical engineering, Wallace H. Coulter Department of Biomedical Engineering, Emory University and Georgia Institute of Technology, received a K25 award for his work on neural mechanisms of balance deficits, falls, and freezing of gait in Parkinson's disease.
Cecille Delille Lahiri, MD, MSCR, assistant professor, Department of Medicine, Division of Infectious Diseases,  Emory University School of Medicine, received a K23 award for her work on defining antiretroviral pharmacology within HIV-1 reservoirs of males and females.
Elizabeth Stenger, MD, MSCR, assistant professor in the division of Hematology/Oncology/BMT-Bone Marrow of the Department of Pediatrics, Emory University School of Medicine, received a K23 award for her work on improving haploidentical stem cell engraftment in sickle cell disease autologous mesenchymal stromal cells.
Former KL2 scholar Kisha Holden, PhD, MSc, associate professor of psychiatry and behavioral sciences, Morehouse School of Medicine, is deputy director of the Satcher Health Leadership Institute at Morehouse School of Medicine and is the PI of a $3M CDC Racial and Ethnic Approaches to Community Health (REACH) Award for transforming the metropolitan Atlanta communities through prevention, primary care linkages, and policy change. She also mentors a number of trainees at her research site.
Innovation Catalyst
Innovation Catalyst sponsors symposia which promote clinical and translational research and provide funding for the development of new and cutting-edge technologies. The newest partnership is with Women in Technology (WIT). Innovation Catalyst supported a WIT Forum entitled "Exploring the 'S' in STEM" in 2016. Innovation Catalyst continues to support Georgia Tech Capstone Design teams and Georgia Tech's TI:GER program. Finally, the program also funded four $5,000 Medical Student Discovery Phase Mini-grants in 2016.
The Informatics supported the development of I2b2 which launched at Emory in October 2016. It includes data since January 2011 and is refreshed daily. Informatics successfully tested Southeast SHRINE network (Emory, University of Alabama-Birmingham, University of Arkansas for Medical Science, and Medical University of South Carolina,) with demo data in winter 2016. Also, there is a six-module biomedical informatics massive online open course under development by Georgia Tech. Informatics continues to support clinical and translational tools such as CR-Assist, REDCap, and Nautilus LIMS.
Pediatrics
Pediatrics continues to build a citywide infrastructure for expanded pediatric-focused clinical and translational research within the Georgia CTSA academic institutional partnerships.
Georgia CTSA efforts led to the creation of a new and innovative pediatric clinical and translational research unit and continued engagement with Children's Healthcare of Atlanta. Over the past year, the Pediatrics program supported 115 studies representing 18 various pediatric subspecialties for 924 research visits at the Pediatric Clinical Research Site within Egleston Children's Hospital. In conjunction with the GCRCs, the CTSA is now able to support research activities at Hughes Spaulding Children's Hospital. The GCRC and Pediatrics programs have also increased their support for outpatient protocols conducted at the Emory-Children's Center (ECC) by opening the ECC-Research Unit (RU) in December 2015. To date, 40 studies representing 10 different divisions have utilized the unit for 339 visits. The space is operated by Emory University and offers an alternative research location for observational and minimal risk (no monitoring required) outpatient visits. 
Community Engagement
Community Engagement granted 26 community-academic research partnerships designed to foster and sustain community-engaged health initiatives, research, and effective dissemination strategies. Details associated with the Community Engagement grant model, process, and outcomes may be found below:
Rogers, K, Akintobi, T., Thompson, W., Escoffery, C., Evans, D., & Kegler, M. (2014). A model for strengthening collaborative research capacity: Illustrations from the Atlanta Clinical Translational Science Institute.

Health Education and Behavior,

41(3):267-274. PMID:24311741. Full-text
Kegler, M., Blumenthal, D., Henry Akintobi, T., Rodgers, K., Erwin, K., Thompson, W., Hopkins, E. (2016). Lessons learned from three models that use small grants for building academic-community partnerships for research.

The Journal of Health Care for the Poor and the Underserved, 27(2),

527-548, PMID:27180693. Full-text
Henry Akintobi, T., Evans Wilkerson, D., Rodgers, K., Escoffery, C., Haardörfer, R., Kegler, M., (2016). Assessment of the Building Collaborative Research Capacity Model: Bridging the community-academic researcher divide. 6(2), 123-132. Full-text
Community Engagement sponsored two annual community engagement research forums drawing over 240 academic and community stakeholders. Nationally recognized keynote speakers included the National Community-Campus Partnerships for Health director (2014), NIMHHD CEHD (P20) director (2015), and the Satcher Health Leadership Institute founding director (2017).
Regulatory Knowledge & Support
The program led enhancements of clinical research efficiencies through Atlanta-wide institutional agreements (e.g. IRB reciprocity and IP and Data Use agreements) and leadership of a comprehensive clinical trials improvement task force, the Healthcare Innovation Program (HIP), and Office of Clinical Research. Regulatory Knowledge & Support's Online Ethics Center now includes over 40 ethical dilemmas in scientific research and expert opinions in PDF, video, and podcast formats. The program offers the CTSA/Winship Cancer Institute Collaborative Ethics Consultation Service and the National CTSA Clinical Research Ethics Consultation Collaborative. The program also convened IRB officials from seven Atlanta research institutions in a first-of-its-kind meeting and co-created a cross institutional Electronic Conflict of Interest System (eCOI).
Partnerships
Success Stories
Search Science Advance and Spotlight stories of success past and present
here
.
Creation of activities, such as the annual Academic & Industry Intersection Conference and device-focused pilot projects, that build strong partnerships with the private, non-profit Georgia Bio (encompassing the Georgia biotechnology community), the Coulter Foundation, and the state-sponsored Georgia Research Alliance to create synergies that foster and accelerate new and emerging technologies and discoveries.
Expansion of existing synergistic partnership with Yerkes National Primate Research Center on informatics, animal models, and educational opportunities.
Development of a growing partnership with the Winship Cancer Institute, a designated NCI Cancer Center, and collaborative efforts with Winship in genomics, a phase I clinical trials unit, joint pilot grants, and synergy with the Georgia Cancer Coalition and the Atlanta headquartered American Cancer Society.
Development of healthcare partnerships with the largest healthcare networks in Georgia including - Emory Healthcare, Children's Healthcare of Atlanta, Morehouse Medical Associates, Grady Health System, and Veterans Affairs Medical Center of Atlanta.
Discovery News
Discovery
Nov
29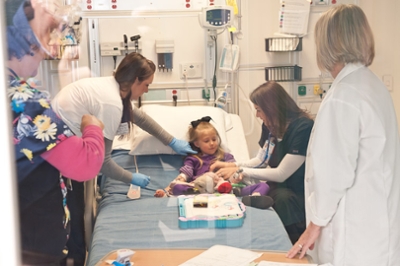 Discovery
Jul
26