How to Become an Georgia CTSA Research Investigator?
Our Priorities
Workforce Development - Create a translational science workforce that has the skills and knowledge necessary to advance the translation of discoveries for human health
Collaboration/Engagement - Engage key stakeholders in collaborations to advance translation of discoveries that impact human health
Integration - Integrate translational science across its multiple phases and disciplines within complex populations and across the individual lifespan
Methods/Processes - Advance the scientific study of the process of conducting translational science
Informatics - Develop and disseminate new informatics solutions to advance translational research, promote best practices, engage communities of stakeholders, and integrate clinical and basic data
Any research investigator with an appointment at Emory University, Morehouse School of Medicine, Georgia Institute of Technology, or the University of Georgia is eligible for Georgia CTSA support.
In order to utilize the resources available from the Georgia CTSA's Clinical Research Centers (GCRCs), protocol review and approval by the GCRCs Scientific Advisory Committee is required. The submission form and supporting documents can be found here.
If you need ethics, regulatory knowledge, biostatistics, epidemiology, research design, and/or biomedical informatics support please click Submit a Request. If you are searching for equipment, collaborators, or training, click here. Finally, for funding opportunities for clinical and translational investigators, click here.
Discovery News
Discovery
Nov
29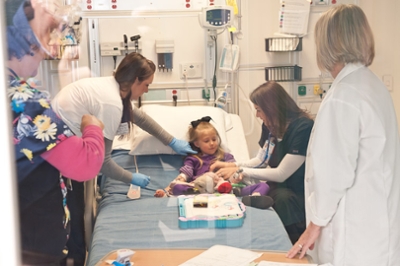 Discovery
Jul
26