Georgia CTSA Leaders Provide Recommendations for Community Engagement of African Americans in COVID-19 Era
---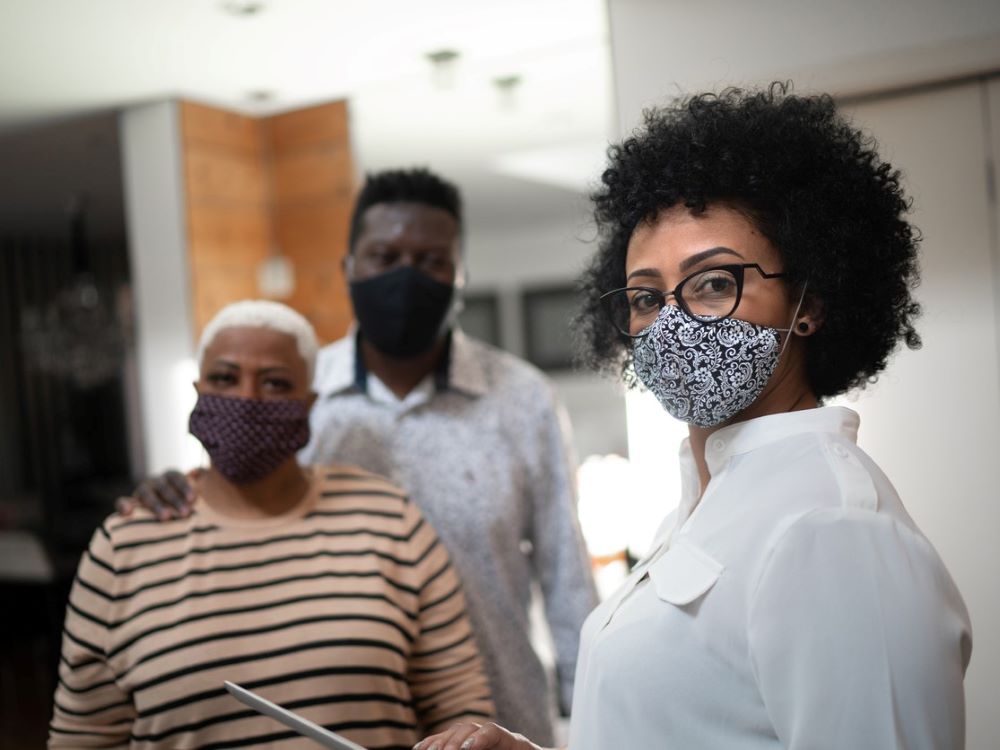 Georgia CTSA Community Engagement Program Director Tabia Henry Akintobi, PhD, MPH, and Georgia CTSA Community Steering Board members Theresa Jacobs, MD, Darrell Sabbs, and L. Neicey Johnson, JD, RN, BSN, recently published an article receiving media and researchers' attention titled 'Community Engagement of African Americans in the Era of COVID-19: Considerations, Challenges, Implications, and Recommendations for Public Health.' 
This article is featured as part of the US Public Health Response to COVID-19 and Chronic Disease special supplement.
African Americans disproportionately suffer from the effects of coronavirus more than any other racial/ethnic group. Health disparities exist due to a variety of psychosocial, sociocultural, and environmental vulnerabilities compounded by preexisting health conditions.
The commentary discusses in detail the response strategies and approaches of the Morehouse School of Medicine Prevention Research Center to community-based participatory research among African Americans in the COVID-19 era.
Since its release, this paper has received attention on social media and was downloaded by over 60 Mendeley users.
Learn more in their paper published in Preventing Chronic Disease: Public Health Research, Practice and Policy, August 13, 2020, Vol. 17.
Share This Story