Community and Academic Partner Database Connects Researchers to Improve Health
---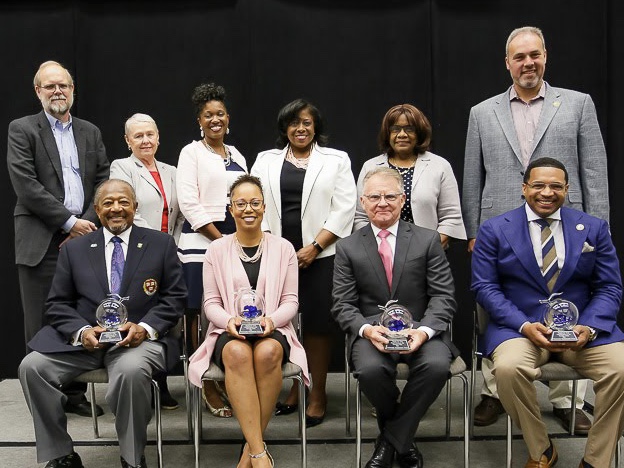 Academic researchers and community leaders can make new connections and collaborate with others by using the Georgia CTSA Community and Academic Partner Database to develop and sustain strong community-university translational research partnerships to improve population health across Georgia and beyond.
The Georgia CTSA supports translational and clinical research across our member institutions. As part of this effort, the Georgia CTSA Community Engagement program (CE) functions to be a statewide leader in community-engaged and translational research through facilitating relationships among diverse stakeholders that work together to advance population health.
To foster this mission, Georgia CTSA has created a database of community and university partners across the state that is publicly available to facilitate collaborations. Researchers can explore this searchable database to find potential partners or connect with those doing work on health topics that may be of interest. The database can be sorted, filtered, and searched by institution/organization, department, last name, county, health topics, or type (community or academic).
"We are excited to be able to offer unique systems that will help facilitate community-academic partnerships. The Community and Academic Partner Database results from 2 years of survey data collection with faculty at our partner institutions and community leaders, statewide. This database will help community and faculty members identify those who are not only interested in community-engaged research on similar health topics but also in specific counties or communities," says Georgia CTSA Community Engagement Program Director Tabia Henry Akintobi, PhD, MPH. "Our 3-tier support system is also available to help facilitate the strong development and growth of these partnerships through technical assistance, training, and capacity building."
Along with a search of this database, users are also encouraged to engage the Community Engagement team in support of their projects. A variety of services are provided. An online portal is available to find more information and submit a request. A member of the Community Engagement program will follow up to discuss next steps.
"As a community-based organization and leader, it has always been an interest to better understand how to engage with research at its onset so we and members of our communities can be aware and educated about critical elements and their impact on us individually and collectively. Having a database that links like interests and helps identify other community and social needs to explore is a true godsend," Georgia CTSA Community Steering Board member L. 'Neicey' Johnson, JD, RN, BSN. "We are excited to forge this opportunity through awareness and encourage active participation with other community leaders and organizations so we all can take advantage of this novel resource that directly speaks to the spirit of advancing health equity."
Georgia CTSA's Community Engagement program is a core component of a collaborative effort between Emory University, Morehouse School of Medicine (MSM), Georgia Institute of Technology (Georgia Tech), and University of Georgia (UGA). The program improves the way biomedical research is conducted and disseminated throughout Georgia and across the country. It works to unite existing academic-community research partnerships, facilitate community input into university research, and to increase health research in community settings that is both responsive and relevant to the health needs of the community.
The Georgia CTSA is a statewide partnership between Emory, MSM, Georgia Tech, and UGA and is one of over 60 in a national consortium striving to improve the way biomedical research is conducted across the country. The consortium, funded through the National Center for Advancing Translational Sciences (NCATS) and the National Institutes of Health's Clinical and Translational Science Awards, shares a common vision to translate laboratory discoveries into treatments for patients, engage communities in clinical research efforts, and train the next generation of clinical investigators.
Share This Story