Highlights of the 2021 Southeast Regional Clinical and Translational Science Conference
---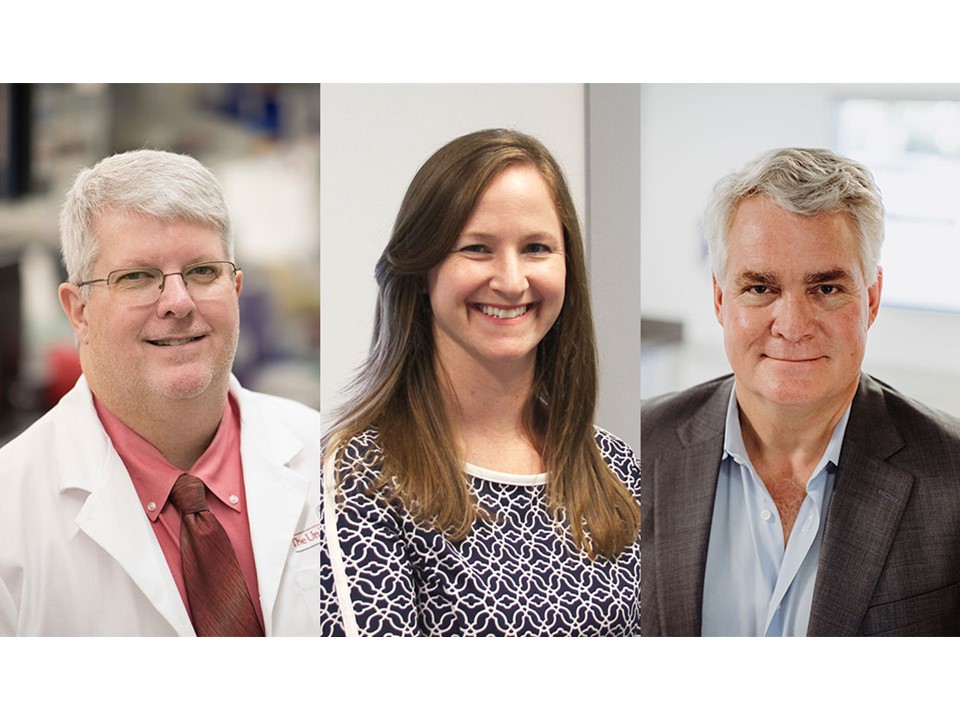 Over 380 researchers from across the Southeast presented the best new clinical and translational research and collaborated virtually via Zoom during the 2021 Georgia CTSA Southeast Regional Clinical & Translational Science Conference. This multi-day annual conference featured talks from top researchers across the region, dynamic poster presentations, breakout sessions focused on health equity, infectious disease, and health services, and opportunities to build new partnerships.
Attendees collaborated from the NIH National Center for Advancing Translational Sciences and academic institutions across the Southeast and beyond including Augusta University, Emory, Florida State, Georgia State, Georgia Tech, Medical University of South Carolina, Mercer, Morehouse School of Medicine, UAB, UGA, University of Florida, and University of Miami, as well as Boston University, University of Connecticut, and Kwame Nkrumah University of Science and Technology.
"This is one of the best run virtual conferences that I have attended this year!" said Rakale Collins Quarells, PhD, Associate Professor of Community Health and Preventive Medicine, Morehouse School of Medicine. "Having poster presenters pre-record a 4-minute virtual presentation kept the poster sessions moving at a good pace."
Additional attendees commented, "Very moving and inspiring keynote talks", "Valuable detailed learning about subjects that are relevant to our region", and "Really enjoyed the conference. Talks and science presented were excellent. Looking forward to next year's conference – hopefully in person."
At the end of the conference, Georgia CTSA recognized team science and presented abstract awards from over 100 clinical and translational poster presentations.
Team Science Awards
2020 Presidents' Award of Distinction for Team Science - "Immune Responses to Influenza Vaccination"

Katherine B. Ehrlich, PhD, UGA, Psychology and Center for Family Research
Bradley G. Phillips, PharmD, BCPS, FCCP, UGA, College of Pharmacy
Ted M. Ross, PhD, UGA, Infectious Diseases and Veterinary Medicine

2020 Georgia CTSA Team Science Award of Distinction for Early Stage Research Teams - "Synergistic Sistahs in Science (SIS)"

Rasheeta Chandler, PhD, RN, FNP-BC, FAANP, FAAN, Emory School of Nursing
Natalie D. Hernandez, PhD, MPH, MSM, Community Health and Preventive Medicine
Andrea G. Parker, PhD, Georgia Tech, Interactive Computing and Emory, School of Public Health
Abstract Awards
Outstanding Oral Presentation

Vidisha Singh, MSPH, Emory, "Elucidating SARS-CoV-2 T-cell responses in pediatric COVID-19 and MIS-C"

1st Place Poster Presentation​ - Clinical Research (tie)

Sara Black, Mercer, "Retrospective Evaluation of the Effectiveness of GLP-1 agonists in Real-World Patient Population with Type 2 Diabetes"
Rachel Krieger, Emory, "Cobalamin deficiency in children with sickle cell disease: an unanticipated risk for use of nitrous oxide gas"

1st Place Poster Presentation​ - Translational Research

Brady Bove, Georgia Tech, "Neurological Effects from Occupational Blast Exposure in Army Ranger Mortarmen"