Former Georgia CTSA KL2 Scholar and Investigator Named Emory CFAR Co-Directors
---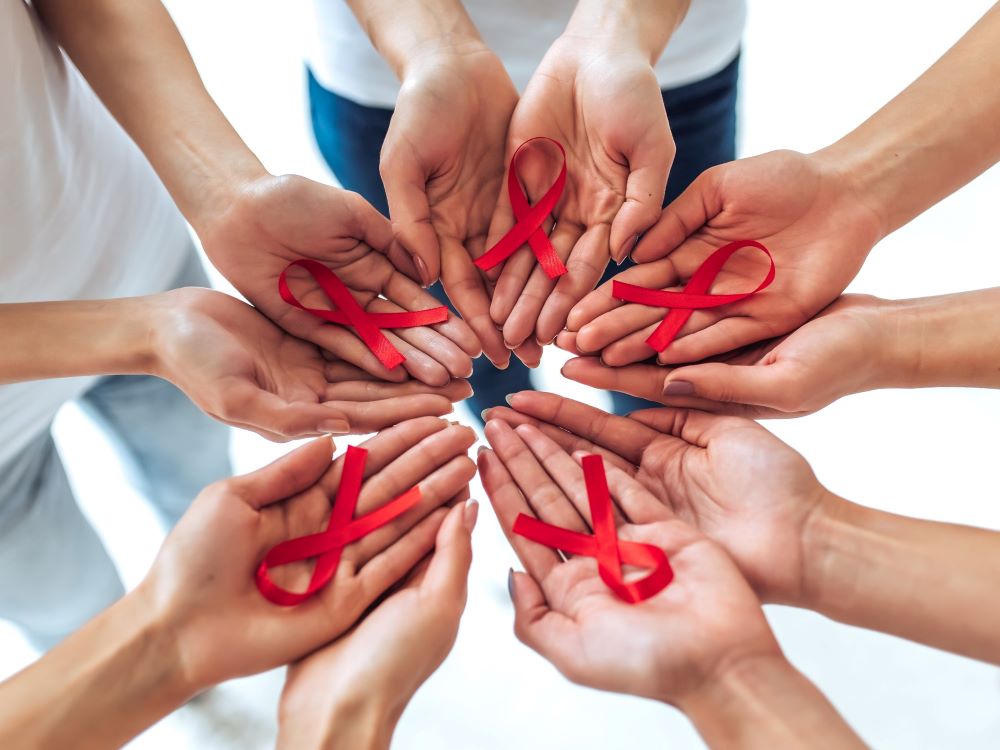 Colleen Kelley, MD, MPH, Associate Professor of Medicine, Division of Infectious Diseases, and former Georgia CTSA KL2 Scholar has been named a Multiple PI (MPI) on the Emory CFAR (Center for AIDS Research) grant. The CFAR at Emory University has been an NIH-funded Center for AIDS Research since 1998. As Co-Director Prevention Science, Kelley joins Georgia CTSA investigators Ann Chahroudi, MD, PhD, Associate Professor of Pediatrics, who has been named as Co-Director Basic Science and Carlos del Rio, MD, who will remain the CFAR contact PI and Co-Director Clinical Science.
According to the official announcement, Emory CFAR sought to achieve several key goals during the selection of Kelley and Chahroudi for these lead Administrative Core roles including:
Identify mid-career faculty who have demonstrated history and vested interest in research, leadership, and mentoring;
Increase the representation of women, URM, and LGBTQIA;
And, intentionally solicit fresh and innovative perspectives to push the CFAR forward.
In addition, the following summaries of the many accomplishments of Kelley and Chahroudi were provided as shown below.
Dr. Kelley is an Associate Professor of Medicine in the Division of Infectious Diseases at Emory University School of Medicine.  She has a multi-disciplinary background and previous experience in clinical HIV/STI medicine, HIV/STI epidemiology and clinical outcomes research, and laboratory-based research. Dr. Kelley practices HIV medicine at the Grady Infectious Disease Program, one of the largest HIV clinics in the Southeast, and sees inpatients at Grady Memorial Hospital. The primary focus of her laboratory research (based at the Hope Clinic) is on mucosal HIV susceptibility in sexual and gender minority populations with a particular interest in biomedical prevention interventions. The goal of her research is to work towards optimizing efficacy of biomedical HIV prevention interventions, such as an HIV vaccine, pre- and post-exposure prophylaxis, and microbicides, for populations at elevated risk of infection. For this work, she developed a successful translational immunology program at Emory focused on rectal HIV transmission. She is currently PI of several, federally-funded studies examining mucosal immunology and how real-life, human, sexual contexts can influence rectal mucosal susceptibility to HIV. Dr. Kelley also leads HIV prevention clinical trials for both the HIV Prevention Trials Network (HPTN) and the HIV Vaccines Trials Network (HVTN) at the Hope Clinic. In response to the COVID pandemic, she expanded her focus and now leads the Moderna and Novavax COVID vaccine efficacy trials at the Ponce de Leon Clinical Research Site located at Grady.  Dr. Kelley currently serves as Associate Director for the Emory CFAR Clinical Research Core where she oversees the human subjects projects and specimen repository managed by the Core. In addition to these efforts, she maintains close collaborations with colleagues in the School of Public Health where she leads and contributes to clinical PrEP implementation science efforts.
Dr. Chahroudi is an Associate Professor of Pediatrics in the Division of Infectious Diseases with over fifteen years direct involvement in clinical care and research studies focused on viral pathogenesis, transmission, and cure. Her training in immunology, virology, and infectious diseases has provided a strong foundation for her current roles as Associate Division Chief for Basic/Translational Research in Pediatric Infectious Diseases at the Emory School of Medicine, Medical Director of the pediatric and adolescent HIV clinic of Grady Health System, and Director of the Center for Childhood Infections and Vaccines (CCIV) of Children's Healthcare of Atlanta and Emory University. She also serves on the IMPAACT Cure Scientific Committee and is protocol Co-Chair for IMPAACT 2015. Her NIH-funded research program aims to discover mechanisms of HIV persistence and test translational cure-directed strategies in nonhuman primate (NHP) models. These investigations have led to significant contributions to the field, including highly collaborative discoveries of latency reversal described in back-to-back publications in 2020 in Nature. Ann's laboratory has also developed a pediatric model of HIV infection to interrogate viral pathogenesis and persistence in infant NHPs to pave the way for novel cure approaches in children. Ann is dedicated to training the next generation of physician scientists, serving as Associate Director for Clinical Affairs of the Emory MSTP and founding director of the Pediatric Residency Investigative Scholars at Emory (PRISE) Program and PRISE+, a physician scientist training program (PSTP).
Georgia CTSA congratulates Kelley and Chahroudi as they contribute to the continued success of the CFAR community.