Former Georgia CTSA KL2 Scholar Andrea Sikora, PharmD, MSCR, Receives $1.86M to Use AI to Prevent Adverse Drug Events in ICU
---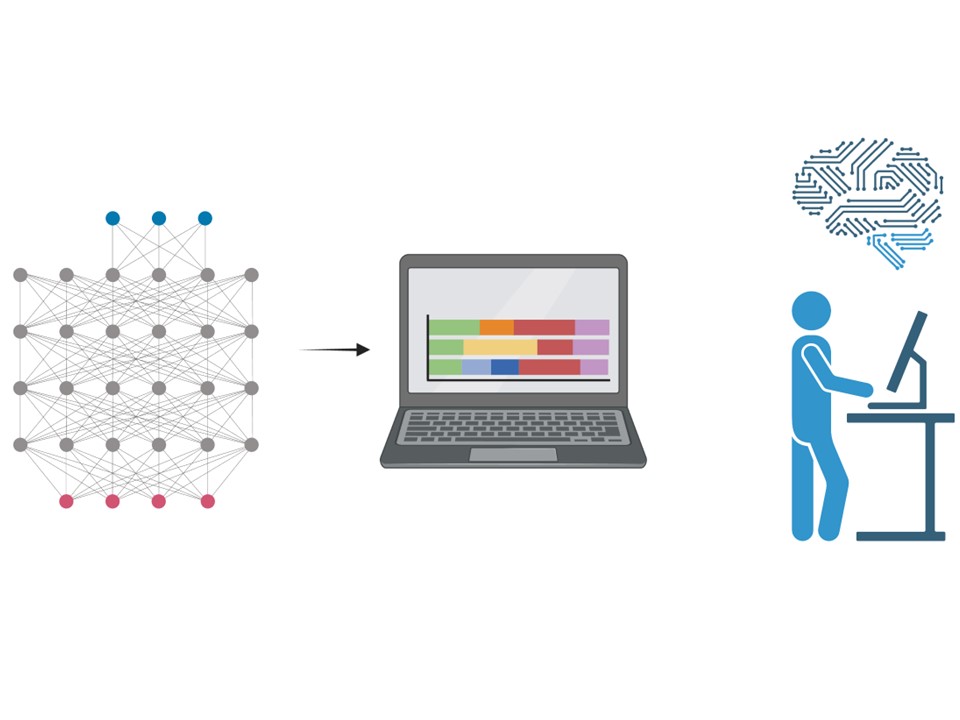 "I have seen Andrea's rapid growth from a Pharmacy student to a federally funded scientist, which was only possible because of her aptitude with passion for research, hard work, and perseverance. It is an extraordinary achievement for a clinical pharmacist to come this far to receive a training grant and two multi-year federal grants in just five years," says Somanath Shenoy, MSc, PhD, Co-Director, Georgia CTSA TL1 and KL2 Program; Professor and Director, Clinical and Experimental Therapeutics, College of Pharmacy, UGA.
Andrea Sikora, PharmD, MSCR, Clinical Associate Professor and Critical Care Clinical Pharmacist, College of Pharmacy, UGA; and former Georgia Clinical and Translational Science Alliance (Georgia CTSA) KL2 Scholar, has been incredibly productive and is doing outstanding work.
In addition to receiving an R21 award from the Agency for Healthcare Research and Quality (AHRQ) this Spring, Dr. Sikora recently received an R01 award from AHRQ, published a book on mentorship in healthcare, Pay It Forward: A Map to Mentorship in Medicine, and will be joining the Georgia CTSA Research Education Executive Committee.
The $1.86M R01 award, 'Artificial intelligence-based health IT tools to optimize critical care pharmacist resources through adverse drug event prediction,' complements the initial $296,000 R21 grant, 'Machine learning validation of medication regimen complexity for critical care pharmacist resource prediction.' This funding will be used to study how critical care pharmacists improve outcomes in the ICU.
Sharing her vision of providing data-driven, optimal pharmacotherapeutic care for every critically ill patient, Dr. Sikora says, "I developed the Medication Regimen Complexity-Intensive Care Unit (MRC-ICU) score to improve ICU practice. Not every ICU patient has the care of a pharmacist. We don't know how many patients you can safely take care of as an ICU pharmacist. Metrics could help predict the workload of a pharmacist and adverse drug events using information from the patient's medical record. The MRC score is designed to capture the complexity of high-risk, narrow therapeutic index medications that are used in the ICU."
The R21 research uses both traditional statistical methodology and AI methodology to enhance the rigor of the MRC score with the goal to improve its ability to predict mortality and pharmacist interventions. It also has an element of user-centered design with a wireframe for a potential app.
"This R01 grant takes the R21 research findings to the next level using traditional and AI methods. We want to predict intervenable events in the ICU. Events that if we knew your risk factors and medications, we could predict. These adverse events are preventable in that if we knew it beforehand, we could stop it from happening, and if we don't stop it from happening, they are associated with poor outcomes." Follow the work of Dr. Sikora and the MRC-ICU Investigator Team.
Dr. Sikora's MSCR thesis advisor and current co-investigator is pleased to help her career development in clinical and translational science. "It is immensely gratifying to continue to support Dr. Sikora's professional development as she has transitioned from mentee to colleague. The skills and techniques she gained through the Georgia CTSA KL2 program are serving her well as she tackles more complex research questions," remarks David Murphy, MD, PhD, Associate Professor, Division of Pulmonary, Allergy, Critical Care and Sleep Medicine, Emory University School of Medicine and Patient Safety Officer, Emory Healthcare. Dr. Murphy is a physician, researcher, and expert in healthcare quality and patient safety.
Sikora's experiences as a mentee and mentor have been a continuous source of inspiration, motivation, and gratitude. The culmination is her recent book, Pay It Forward: A Map to Mentorship in Medicine, which is available on Amazon.
"It's a short book written for the busy healthcare professional. It's divided into individual topics- no more than a page or so, intended so you can quick it up, read a couple paragraphs and review a graphic, and be done with that topic. Any trainee in healthcare should read it to learn what they should expect from their mentor. Anyone involved with team science could benefit. Anyone who is in healthcare needs a mentor and a mentee. These concepts are so important," says Dr. Sikora.
As a former Georgia CTSA KL2 Scholar, Dr. Sikora comments, "The world of grantsmanship and federal funding is not something that you learn in clinical training. Core clinical training does not prepare you for a high-level research career. The KL2 program opened my eyes to a whole different playing field of how you approach research - getting funding, coalition building, finding resources, and making a team. Another unique component of the KL2 is they encourage you to use your thesis project throughout, so you present different elements to a diverse group of really smart people who give you feedback that can refine your ideas. Since 2015, I've had a vision of remaking critical care pharmacy practice, but the refinement and the level of granularity that I deliver has been totally transformed by Georgia CTSA's excellent KL2 program and Master of Science in Clinical Research program. It has jet-fueled my career."
Read more in the Fall 11/2022 UGA Script.
The goal of the Georgia CTSA KL2 Program is to support and enhance career development for junior faculty (MD, PhD, MD/PhD, PharmD) committed to a career in clinical and translational research (CTR) and clinical and translational science (CTS). The Georgia CTSA KL2 Program is committed to assisting junior faculty at partner institutions to become independent, established, and ethical CTR and CTS investigators
The Emory Master of Science in Clinical Research (MSCR) degree program, in the Laney Graduate School at Emory University, provides innovative didactic and mentored research training to those interested in pursuing a career in clinical and/or translational research. The MSCR degree is designed for predoctoral, postdoctoral trainees, and junior faculty from partner institutions.
Georgia CTSA is a statewide partnership between Emory, MSM, Georgia Tech, and UGA and is one of over 60 in a national consortium striving to improve the way biomedical research is conducted across the country. The consortium, funded through the National Center for Advancing Translational Sciences (NCATS) and the National Institutes of Health's Clinical and Translational Science Awards, shares a common vision to translate laboratory discoveries into treatments for patients, engage communities in clinical research efforts, and train the next generation of clinical investigators.