Georgia CTSA's AppHatchery Develops Georgia TB Reference Guide App as an Invaluable Resource for Clinical Care
---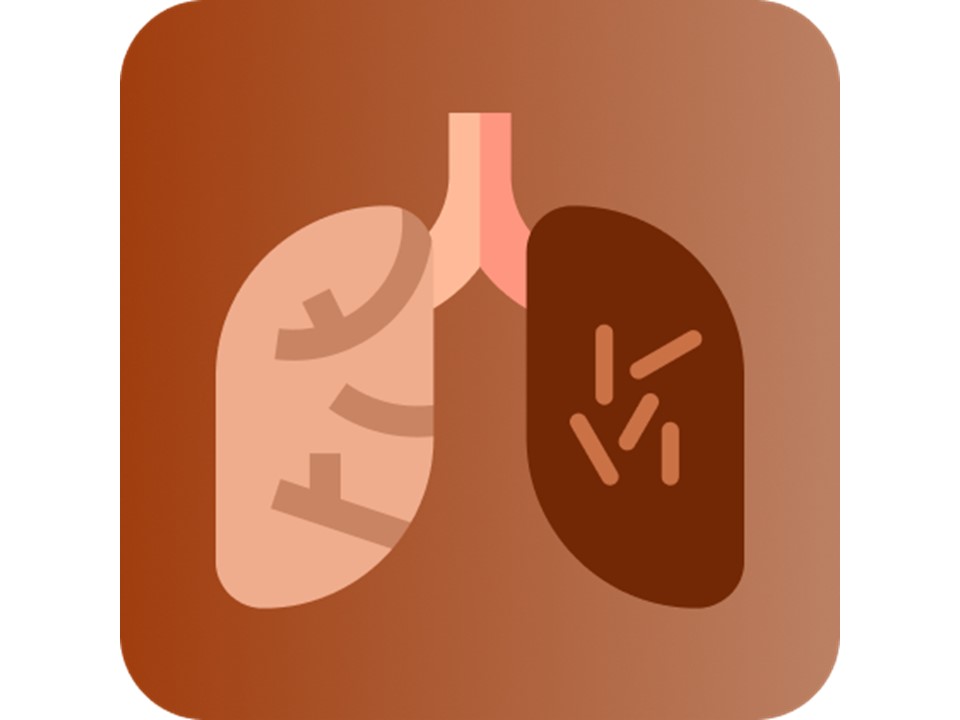 "The Georgia TB Reference Guide app is an invaluable resource for the clinical care of people with TB. I use it regularly, particularly for the treatment regimens and dosing recommendations for latent TB infection," remarks Daniel Graciaa, MD, MPH, MSc, Assistant Professor, Division of Infectious Diseases, Emory University School of Medicine.
Developed by Georgia Clinical and Translational Science Alliance's AppHatchery, the Georgia TB Reference Guide app responds to clinicians' questions about tuberculosis (TB) infection, disease, and control. The standards and guidelines are based on the work and experience of the American Thoracic Society, the Centers for Disease Control and Prevention, the Infectious Disease Society of America, Emory University, and the World Health Organization. The latest version contains updated recommendations on the treatment of latent tuberculosis infection and treatment of active tuberculosis disease.
Although printed reference guides are available, new editions are only available approximately every five years. Information changes in terms of the therapies people use, strategies for containing tuberculosis, and the diagnostic characteristics of tuberculosis.
AppHatchery has modernized tuberculosis management in Georgia through the development of the Georgia TB Reference Guide app with an easier way to update the content more frequently. Instead of relying on paper guides that are infrequently updated, printed, and distributed, the public health community now has a convenient way to access more up-to-date TB information on their mobile phone or tablet.
One unique feature is a listing of TB coordinators for every county within the state of Georgia. Tuberculosis management is very specialized with specific rules. It is important to know who to contact when you have a tuberculosis case and how to contact them, but this information can be difficult to find. By using the app, people can quickly locate who and where to call.
In addition to frequent content updates, the app offers a search feature which will be expanded with a more robust search later this year. Over the summer, the AppHatchery internship program, a collaboration between Emory and Georgia Tech, will also be enhancing the navigation to maximize the digital format with a Fall 2023 target launch date.
The app has already been used by more than 300 healthcare workers in Georgia and nationwide, resulting in faster and more effective patient care. This work on tuberculosis has been further recognized by ranking #1 among TB management applications on the Apple App Store.
"This easy-to-use Georgia TB Reference Guide app incorporates information from many different sources, including international, national, and local guidelines, into an accessible and clinically relevant tool. Highly recommend this app as a must-download for every clinician in Georgia who diagnoses or treats TB!" says Alison Smith, MD, MSc, Duke Internal Medicine PGY1.
Doctors, Nurses, and Public Health Coordinators can download the Georgia TB Reference Guide app for free on the App Store or Google Play.
Download the free Georgia TB Reference Guide app today.
We join others in commemorating World TB Day to help raise awareness about the devastating health, social and economic consequences of tuberculosis (TB) and to help step up efforts to end the global TB epidemic. World TB Day is observed annually on March 24 to raise awareness about TB and efforts to end the global epidemic, marking the day in 1882 when the bacterium causing TB was discovered. #WorldTBDay
Development of the app was supported by the Georgia Department of Public Health through Contract 40500-046-21203197.
About Georgia Clinical & Translational Science Alliance (Georgia CTSA)
The Georgia CTSA is a statewide partnership between Emory, MSM, Georgia Tech, and UGA and is one of over 60 in a national consortium striving to improve the way biomedical research is conducted across the country. The consortium, funded through the National Center for Advancing Translational Sciences (NCATS) and the National Institutes of Health's Clinical and Translational Science Awards, shares a common vision to translate laboratory discoveries into treatments for patients, engage communities in clinical research efforts, and train the next generation of clinical investigators.